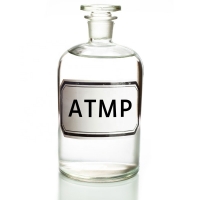 ZHENGZHOU HOO CHEMTEC CO.,LTD
Cas 6419-19-8 Phosphonate Inhibitor Water Treatment Chemicals 50% Liquid 95% Powder ATMP
See all Sell offer from this company
Contact Posted
Report Suspicious Activity
Products Details:
 Product Detail
CAS 6419-19-8 Phosphonate inhibitor water treatment chemicals 50% liquid 95% powder ATMP
CAS Number: 6419-19-8
Molecular Formula: C3H12NO9P3
Molecular Weight: 299.05
Application:
ATMP has excellent chelation, low threshold inhibition and lattice distortion ability. It can prevent scale formation, calcium carbonate in particular, in water system. ATMP has good chemical stability and is hard to be hydrolyzed in water system. At high concentration, it has good corrosion inhibition.
Package and Storage:
ATMP Liquid: normally in 200L HDPE drum 1000L IBC and ISO TANK.
ATMP Powder: 25kg inner liner polyethylene (PE) bag and 1000kg woven bag ,
Storage for 12 months in room shady and dry place.
Safety Protection:
Acidity, avoid contact with eye and skin, once contacted, flush with plenty water.
Contact Posted
Share to my Connections
Cas 6419-19-8, Phosphonate Inhibitor, 50%, Liquid, 95%, Powder, ATMP