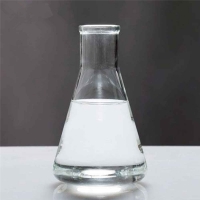 ZHENGZHOU HOO CHEMTEC CO.,LTD
CAS 2809-21-4 Cooling Water Treatment Corrosion Inhibitors 60% Etidronic acid Hedp
See all Sell offer from this company
Contact Posted
Report Suspicious Activity
Products Details:
 HEDP is a kind of scale and corrosion inhibitor which belongs to organic phosphonic acid. It can form stable complexes with iron, copper, zinc and other metal ions, and can also dissolve the metal surface oxide. Under 250 ℃ condition, HEDP can still play a good corrosion and scale inhibition effect.
HEDP has good chemical stability under high pH value, hard to be hydrolyzed, and hard to be decomposed under ordinary light and heat conditions. Its acid/alkali and chlorine oxidation tolerance show better than that of other organic phosphonic acid (salt) acids (salt).
HEDP can react with metal ions in water system to form hexa-element chelating complex, especially with calcium ions. Therefore, HEDP has good anti-scale and visible threshold effects. When used in combination with other water treatment chemicals, it shows ideal synergistic effects.
HEDP solid state is a high purity product, suitable for cold winter areas; Because of its high purity, it is especially used as the cleaning agents in electronics industry, and additives in daily chemicals.
Contact Posted
Share to my Connections
Corrosion Inhibitors,CAS 2809-21-4,60%,HEDP,Etidronic acid